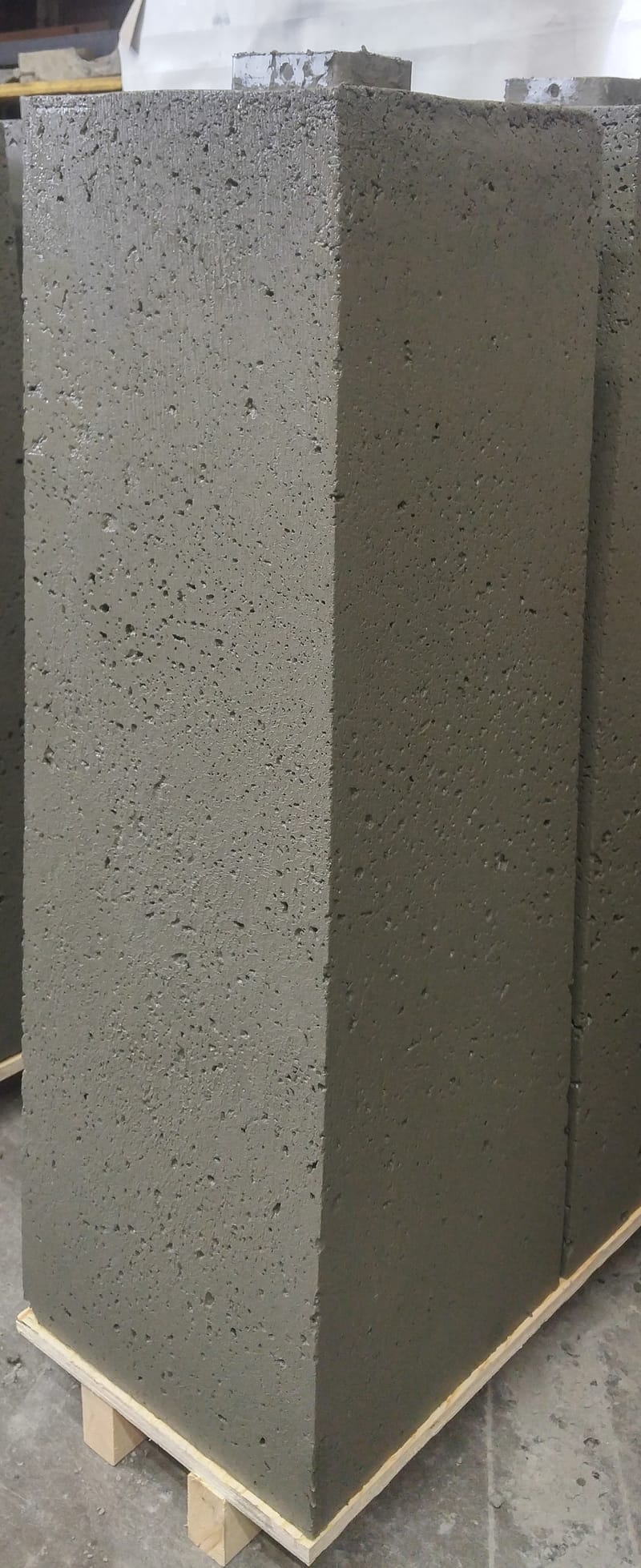 Cable Barrier Base
This new base is used for Cable Barriers. It is a precast base at 211 kg (465 lbs). The base is 11" square at the top, 13" square at the bottom and 39" height. The steel insert is provided by the customer and is elevated 3/4" above the concrete to accommodate a drill hole for 3/8" bolt/pin for lifting purposes.
Learn More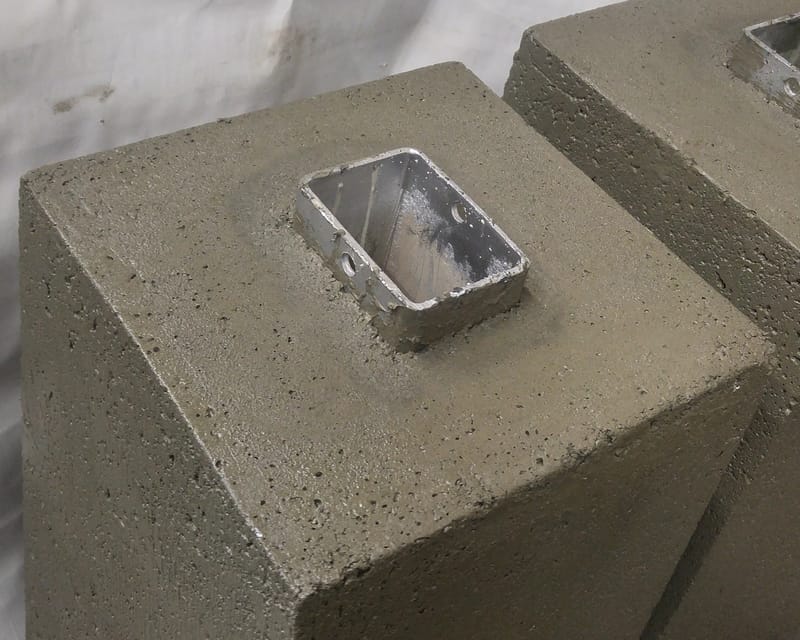 Insert Dimension info....coming
Please contact Ericsson Mfg. Ltd for current pricing. Prices are based on min. order of 12 pcs. Cable Barrier Bases are stacked 6 pcs standing on a skid.
Learn More